Uganda is one of the most visited countries in East Africa. It welcomes many tourists who come by plane up to the Entebbe Airport. For those who have limited time in Entebbe or Kampala, here are some of the interesting attractions you can tour in one day for some beautiful moments.
You can even start the ride right away from the EBB Airport before you check in at the hotel. Don't wait to contact us if you desire to visit one of these allures below. Whether a round trip or one way transfer, you are all covered.
Uganda Equator, Kayabwe

Found in Kayabwe, about 100 Kilometers from the Airport, the equator is a must see before you leave Uganda. Travelers who go to see this attraction use the notable Masaka road. A drive by car takes not more than three hours. Once there, you are impressed by the available craft shops, local foods, and friendly local people. The main activity here is to take photos while posing at the Equator line.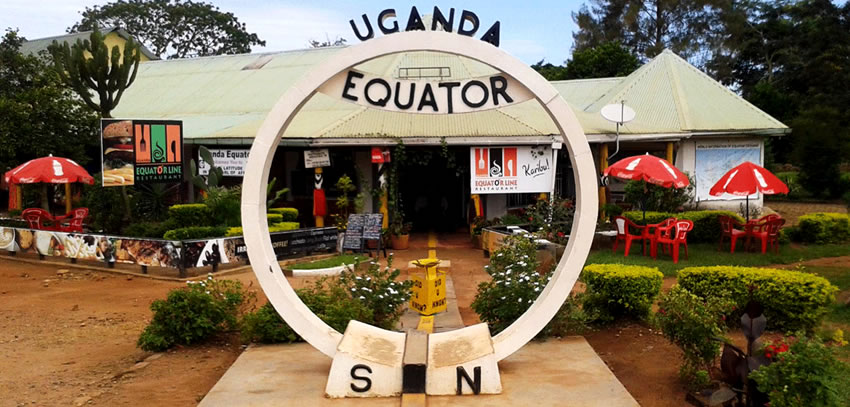 Kampala city
Renowned as the capital of Uganda, Kampala has a lot to thrill you. It exist with a wealth of mesmerizing allures. A day spent here will expose you to various spots such as the Bahai temple, local markets, the royal tombs of Buganda Kingdom, Uganda museum, monuments, Gadhafi mosque, Namugongo martyrs shrines to name but a few.
UWEC (zoo)
Don't forget to visit the only zoo in the nation. This protected area s n Entebbe and accommodates most wildlife species in Uganda's biodiversity except the Gorillas. The zoo is open to visitors daily. Officials at the gate offer entry permission at a cost. There's a guide who's ready to take you around as he or she feeds you with different information.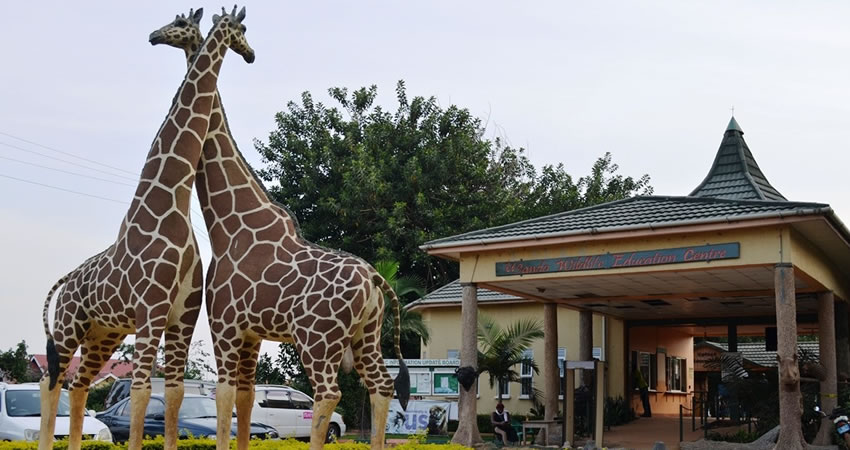 Ziwa Rhino Sanctuary
For a Rhino addict, this place is for you. Ziwa Rhino Sanctuary is the only home for the Rhinoceros in Uganda. Moreover, there's only white species of Rhinoceros. This iconic spot occupies a piece of land in Nakasongola along Masindi – Gulu highway. Getting there by a Car requires about 2-3 hours for a one way ride.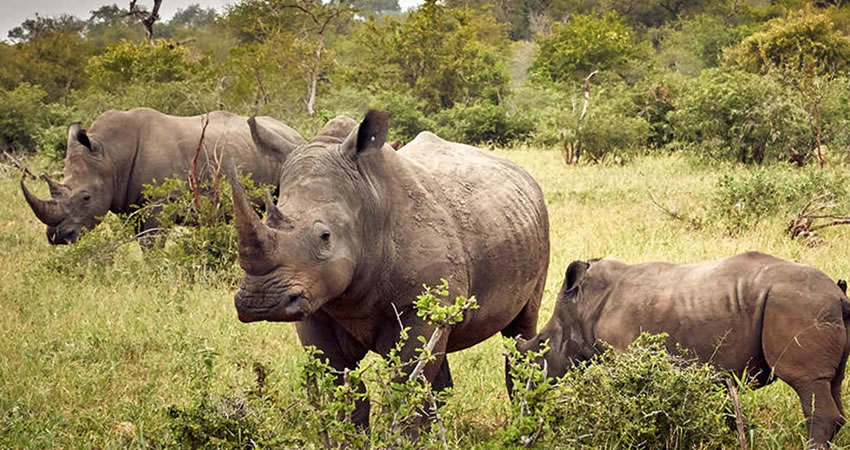 Ngamba island Chimp Sanctuary
Located on the waters of Lake Victoria on Ngamba Island this place is a main shelter for the orphaned chimpanzees. You can only reach there by a boat. It usually starts from a landing site in Entebbe. When you reach there expect to engage in activities such as chimpanzee feeding, care taking, food collection and more.
Mabamba Swamp
For birders, don't miss the notable Mabamba swamp. This spectacular swampy area is found along the shores of Lake Victoria. It's also along the shores and provides shelter to multiple bird species including the rarely seen shoebill stork.
Jinja city
Situated along the shores of River Nile and Lake Victoria in Eastern Uganda, Jinja is common on the bucket list for most tourists who come to Uganda. It's 120 Kilometers from the Airport. Besides accommodation, it has multiple breathtaking activities to keep you busy for a day.
Starting from boat cruise to source of the River Nile, white water rafting to appealing adventures like Water sliding, tubing and bungee jumping, a day in Jinja won't leave you the same.